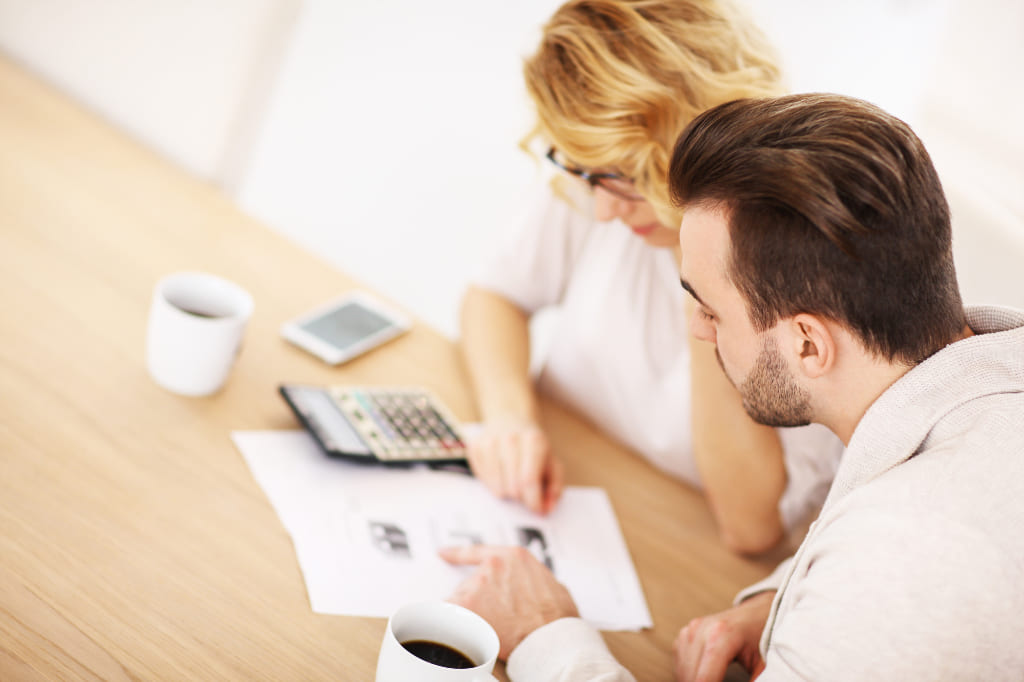 Looking for a way to manage your cash flow?
Outstanding Tax Hammond is the solution. We provide business owners with cash flow management strategies and services that help them get paid faster, reduce their tax liability, and increase their bottom line. Our team of experts is ready to help you today!
You can trust us to handle all aspects of your receivables so that you can focus on what's most important – growing your business. With our expertise in accounts receivable management, we know how to get money into your bank account as quickly as possible while minimizing any risk or damage along the way. It's time for you to take control of your finances and let us do what we do best – managing cash flow. 
Contact us today for a free consultation!
Cash Flow Management - How It Works
The concept of cash flow is essential to any business. Cash flow management is a set of practices and strategies to help you track and analyze your financials. The goal? To get you in the green! Managing your finances well is crucial to keep the business afloat, but it's even more critical when planning growth and expansion. This also helps predict future opportunities for your business so that you can plan accordingly to avoid any surprises or shortages in funding that may come up unexpectedly.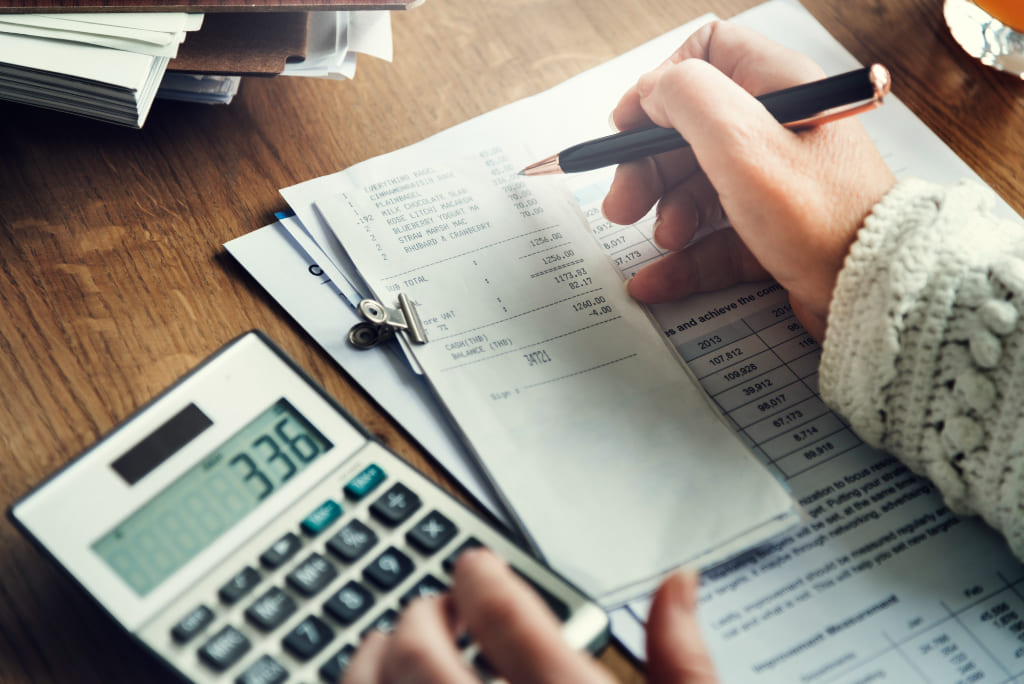 Ready to Start Thriving Instead of Just Surviving?
When it comes to managing your cash flow and limiting stress, turn to an expert. We help business owners get paid faster and reduce their tax liability while increasing their bottom line. Our team of experts will help you get the most out of each payment by strategically applying our expertise in accounts receivable management.
At Outstanding Tax Hammond, we know how important it is for your company to get paid quickly and securely while minimizing any risk or damage along the way. By utilizing our services, you can be sure that your company will make money faster without compromising safety.
8 Essential Steps for Effective Cash Flow Management:
Cash flow management takes practice and patience, but once you set up a system that works best for your company, everything falls into place much more accessible than expected!
1. Make a plan: Figure out how much money you'll need for all your expenses as well as how much extra cash you want to keep on hand for emergencies.
2. Develop a plan: Map out what bills should be paid at different times throughout the month and which accounts will generate revenue during those months. This way, you can make sure there is enough money to cover all of your company's needs and that it will happen most efficiently and effectively possible.
3. Keep track of every penny: Your business could suffer if you aren't closely monitoring where each payment goes. It could also hurt your reputation among clients if they think that funds are being mishandled or misused. You avoid such issues by documenting every transaction and using budgets and cash flow spreadsheets to track where your money is going.
4. Minimize expenses: Your priority should be paying all of your bills on time, but that doesn't mean you can't look for ways to spend less. Negotiating contracts with service providers or finding alternate suppliers could save your business a significant amount each month – allowing more funds to go towards paying off debts or building up a savings account.
5. Watch out for red flags: If you notice that your payments are taking longer to be processed or that clients aren't paying, it could mean trouble down the line. Take action immediately and avoid getting caught off-guard by nipping any issues in the bud before they escalate and create more significant problems.
6. Apply all cash: When a transaction is pending, make sure to apply it towards your debt first rather than spending it on anything else. This will ensure that your bills get paid timely and on time while you also have enough money to cover other expenses such as payroll.
7. Repay debt: You should always make an effort to pay back debts on time, but sometimes unforeseen circumstances (like having a lot of unexpected bills) may put this goal in jeopardy. By creating a repayment schedule and sticking to it, you can avoid getting into further trouble or accruing additional interest.
8. Build up savings: Even if you have just $5 left at the end of every month, that's better than nothing.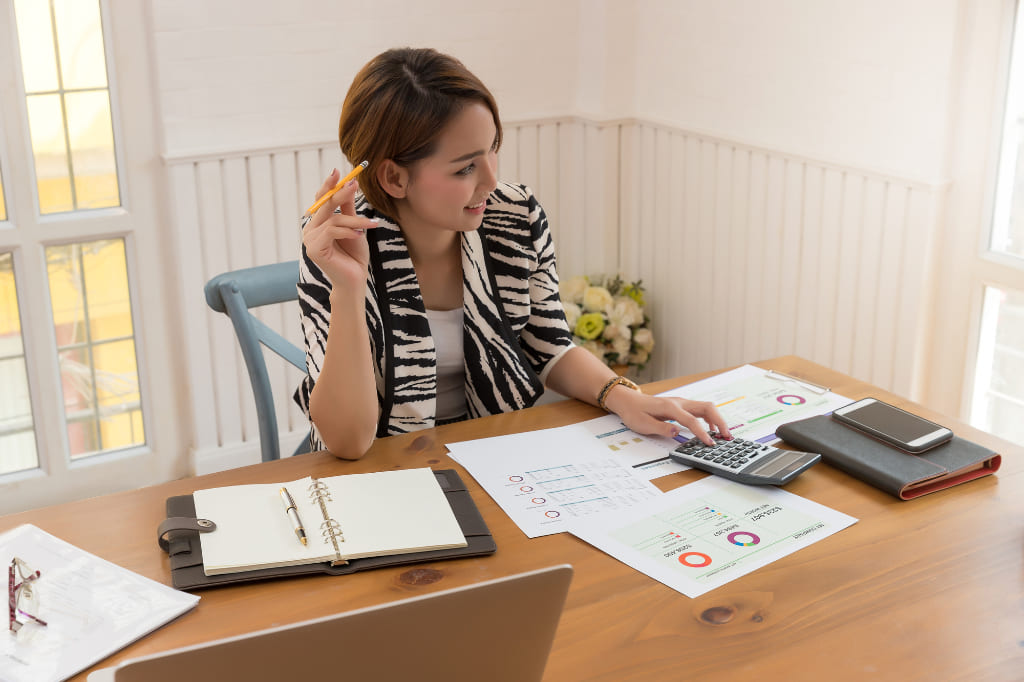 Making Cash Flow Management Your Company's Top Priority
The fundamentals of cash flow management include: creating a plan, tracking every penny, and applying them in the right places to stay on top of your bills.
Having such skills will greatly help businesses to thrive and figure out what steps they need to take if there is an issue with their accounts receivable.
Cash flow problems are undoubtedly one of the biggest challenges that business owners face, but having expert-level knowledge when it comes to managing your company's cash flow can be invaluable and save you time and money in the long run! If you're ready to learn how effective strategies for improving cash flow can boost your bottom line without compromising safety, contact us at Outstanding Tax Hammond today. 
How To Prioritize Cash Management Necessities
Paying your bills on time and limiting expenses is important to maintaining a good cash flow balance. Try the following tips to ensure that you're doing everything possible to generate more revenue:
Give yourself plenty of time: For your business to succeed, everyone involved should be working towards the same goal. Instead of working in silos, involve everyone in each step of the process while ensuring that they understand their role and how it contributes to achieving company goals.
If you don't have enough staff members who understand accounting and finance (or if you don't know enough about these topics), consider hiring an accountant or financial advisor – but remember that this person needs to work within the system and with other team members, not against them.
Make sure you're on top of your game: If you're missing deadlines, not prioritizing bills correctly, or not taking advantage of additional services that can help improve cash flow (like using factoring or opening a line of credit), your business will continue to suffer. 
Use this checklist to make sure you're doing everything in your power to increase revenue and limit expenses:
Ensure all account balances are accurate and up-to-date
Verify customer accounts' accuracy by sending out regular billing statements
Watch for early payment discounts
Consolidate receivables
Renegotiate contracts with suppliers regarding payment terms when possible
Look into other financing options available across the country from different sources such as banks, credit unions, and finance companies
Improve customer service to increase sales 
Cash Flow Management Tips
No matter how successful your business is today, it's important to remember that there will be times when cash flow goes down. And if you aren't prepared, this could have disastrous effects on the future of your company! Working with Outstanding Tax Hammond to maintain positive cash flow makes organizing bills easier and saves time so that you can focus on your daily business operations.
We at Outstanding Tax Hammond provide cash flow management solutions and services to businesses throughout the United States. With a team of experts who have worked in various financial capacities, we can develop custom cash flow solutions that will help your company save money and work more efficiently. Call us today!
Your business is important to us; we'll work hard to prepare you for your next step.